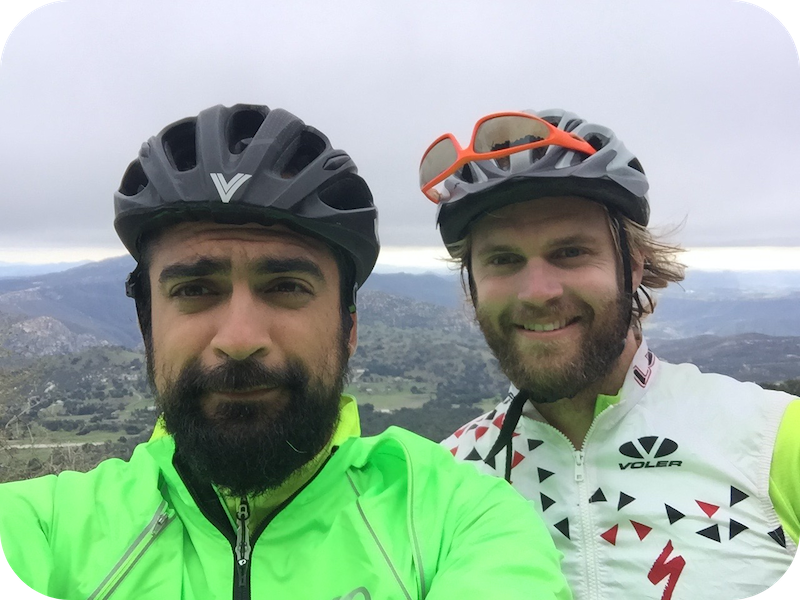 Sean R. Haney
14 Feb 1987 - 1 Jan 2021
We will always remember Sean (on the right) who sadly left us a bit too early.
Sean was my officemate at Scripps, my surf instructor, and most importantly a best friend.
So rude of him to leave us so early. But we can probably forgive him.
We remember him cranking up second-order asymptotics on his notepad, discussing the intricacies of Stokes drift with colleagues on the blackboard, and studying the swell forecast trying to decide when would be better to run down to Blacks to catch some waves.
We also remember his thick pancakes during the infamous post-surf brunches, his silver Mazda loaded with surfboards and snacks ready for the next mission, and his spicy surfing commentary skills while camping at the beaches of Baja California. He always generously shared all waves with his buddies, even when we carelessly, or carefully, dropped in on him.
We miss his nagging about how much hot it is, urging us all to go have lunch in the shade instead of at the big bench overlooking the ocean.
Goodbye Sean. We forgive you for your early departure.
May the swell carry you towards the perfect wave.